Because Projects Come In All Shapes And Sizes
One of the reliable services First Community Management provides to association and cooperative associations throughout Chicagoland is expert Project Management.
Occasionally your Association will have a large project that requires a significant level of oversight. We have a seasoned project manager on staff for just those occasions. We will review the scope of the project and prepare a proposal for project management services. Our community managers and project management staff form a team that will lead your community each step of the way through project conception to completion.
For example, your building's electrical wiring may require updating, or the plumbing system needs to be replaced, or the roof is beyond repair and is need of replacement. As a board member for your association, you've been assigned the daunting task of developing an action plan to get the project finished on time and within budget. That's where one of our time-tested, project management teams can step in, & seamlessly guide you through the entire process, from conception to completion.
Since 1998 neighborhood associations have placed their valuable projects' trust in First Community's hands, no matter how large or small those jobs might be. In that time, we've smoothly & professionally overseen projects on numerous types of Chicago area properties, such as:
           

High-rises and mid-rises

            

Townhomes and single-family homes

            

Vintage and landmark properties

            

New construction – defect remedies

            

Loft conversions

            

Co-op apartment buildings
Our Project Management Principles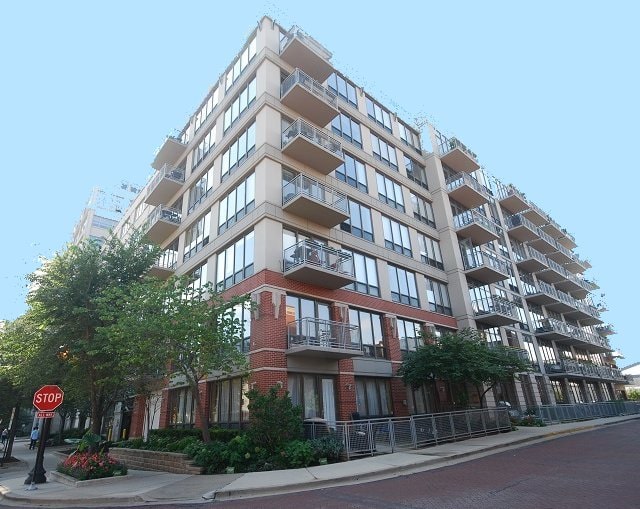 Today, First Community Management proudly oversees the day-to-day operational activities of over 100 cooperatives, condominium and townhome associations in the city of Chicago and its surrounding suburban neighborhoods. There's a reason for our success, and it begins with our client-focused, Project Management goals, ones we embed within each and every project we manage.
Those proven business principles, designed to create a seamless and worry-free process for your association and its Board members, encompass these important tenets:
Improve the efficiency of your entire PM process from start to finish
Minimize project disruptions including city ordinances, permits and building codes
Reduce costs overall for your association or cooperative
Enhance the quality of project outcomes
When our PM team brings all of these things together, your project, no matter how big or small, will progress more smoothly from conception to completion. In the end, this will accomplish the goals of your association while improving the living conditions of its members, all while making your community an overall better place to reside in.
"As a Realtor I run into property managers and management companies all the time. I wanted to let you know that your firm, and especially Jeff Sidor, have been great to work with during my role as a board member for our community. Jeff has always been responsive and timely with respect to my many requests."
BFCM's Project Outcomes Tell Our Success Story
Shining examples of our project management outcomes abound around Chicago, along with the kind words spoken by the many association and cooperative Board members that we've collaborated with just recently.
In fact, just within the past few years our skilled Project Management teams have provided expert oversight on these larger, and more challenging, projects:
Hot water riser replacement for a 16-story high-rise in the South Shore neighborhood
Removing and replacing rear wooden stairs and decks at 20, 3-story townhome structures in River North
Replacement of the main electrical system in a 92 unit, vintage lakefront property within the Rogers Park area
Large Bucktown loft condominium project that included a complete tear-off and new roof replacement of 6,000 square feet, along with replacing wood decks and some partial masonry work
Removal of the old existing exterior material and then rebuilding the exterior walls of a new construction condominium structure in Forest Park. The project also involved the careful removal and reinstallation of steel balconies for the affected units.
First Community Management is here to manage your association's next important project, no matter how major or minor that may be. For more information on our trusted professional services, and how they can be put to use effectively on your properties, give us a call today at: (312) 829-8900, or visit our convenient Contact Us page now.