We build a team for each client, providing multiple levels of support. Our executive staff members are an integral part of that team, providing guidance to the community managers and assistant community managers serving each community we manage.
Michael Rutowski, AMS, CMC
Mr. Rutkowski began managing his own real estate holdings in 1993, became a licensed Illinois Real Estate Agent in 1994, Real Estate Broker in 1996 and in 1997 focused exclusively on property management
In 1998, Michael Rutkowski realized that a company dedicated to doing nothing other than managing community associations would be far superior to the many "one-stop-shops" of real estate that dabble in various types of brokerage and management. Shortly thereafter, Mr. Rutkowski formed First Community Management.
Michael is an active member of CAI, the Community Associations Institute and carries the Certified Manager of Community Associations (CMCA®) and Association Management Specialist (AMS®) designations. Mr. Rutkowski continues to maintain his memberships in the Association of Condominiums, Townhome and Homeowner Associations (ACTHA) where he sits on the legislative committee, as well as the National, Illinois, and Chicago Association of Realtors. He also served four years on the Board of Professional Engineers for the Illinois Department of Financial and Professional Regulation.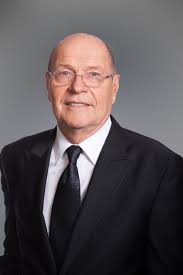 Lou Lutz, CMCA, PCAM, CPM
Executive Vice President & Chief Operating Officer
Executive Vice President and Chief Operating Officer Lou Lutz has been a fixture in Chicago community association management since the inception of condominiums in Illinois. He is an Illinois licensed Real Estate Broker, Community Association Manager and Insurance Producer. Prior to joining First Community Management , Lou lead two property management companies to prominence in the Chicago and suburban markets as their president and operating partner.
He is passionate about providing service to support community association board members and developing managers to become experts in management. His passion is evidenced by donating time to professional organizations as a director and president of the Community Association Institute (CAI) the Institute of Real Estate Management (IREM) and the Apartment Building Owner Manager Association (ABOMA) as well as teaching property management as a certified instructor for CAI. Lou holds the CMCA and PCAM designation as awarded by CAI and the CPM designation awarded by IREM.
He is a recognized expert in community association living and is often quoted in local and national publications. Lou has written several articles and blogs as well and is a frequent speaker about community management.
Vice President of Accounting & HR
Kayla joined First Community Management in 2012 and worked as an Accounting Manager and a Community Association Manager for several years. In her current role as Vice President of Accounting and Human Resources, Kayla oversees the bookkeeping and staffing needs of First Community Management, as well as the finances for the associations we manage.