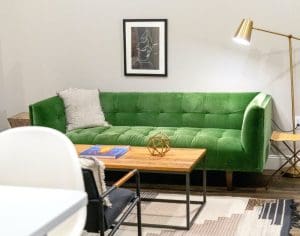 Short-term rentals (STRs), particularly those facilitated through websites like AirBNB and VRBO, have become increasingly popular in recent years. Property owners can generate additional income, and vacationers have a comfortable place to stay. It sounds like a win-win at first blush, but not all condo associations want vacationers traipsing through their halls.
If your association is one that prefers to keep renters out and residents in, what can you do?
Review (and Amend) Your Association Documents
When it comes to leasing of any kind – be that long-term or short-term rentals – your association should have a clearly defined policy outlined in your governing documents. If you do allow rentals, your documents should also note if there are any of the following:
Lease term restrictions
Restrictions related to use of association property (e.g., limitations on the use of common areas, parking, pool, etc.)
Fines and enforcement
Clear documentation becomes especially important if the board needs to enforce any STR restrictions or finds itself facing litigation.
The Illinois Condominium Property Act (ICPA) gives individual condo associations wide latitude to create their own rules and restrictions when it comes to renting individual owner units. As your community and board members consider your stance on leasing, be thorough and transparent. If the association will be voting to amend current documents, it will require at least a majority vote to pass.
To learn more about Chicago condo association's rights and restrictions, contact us at First Community Management. We offer full-service management to assist your association board and property owners.